VISUAL CONCEPT & DIRECTION
Ex-ESMA: Admiral's home
permanent exhibition
2014. Ex-Escuela de Mecánica de la Armada, Buenos Aires.
---
Concept, design and animation of permanent audiovisual installation for the room La Casa del Almirante, of Espacio para la memoria, Ex-ESMA.
Like the Casino de Oficiales, this building was recovered and open for public in 2014 as part of an initiative aimed at informing citizens about the last Argentine civil-military dictatorship of the 1976/1983 period. The commissioned installation was conceived to raise awareness over the activities carried out during the years while the space was used as the family-house of Rubén Chamorro, involved in military repression and torture at the ESMA facilities. We were requested to intervene architecture as little as possible.
For this space, the proposal consisted of a light and sound installation on each room, describing Chamorro's housing structure while playing with the irony of a pretended "warm home" that was actually located on top of one of the cruelest torture facilities.
The light installation was carried out with a series of backlit films which projected on the walls silhouettes that suggested the pre-existence of furniture and decorations typical of a family home of that time. The sound installation reproduced different audios of home daily life: the leaks of a sink in the kitchen, a radio of the time in the bathroom, a TV behind the door of a living-room.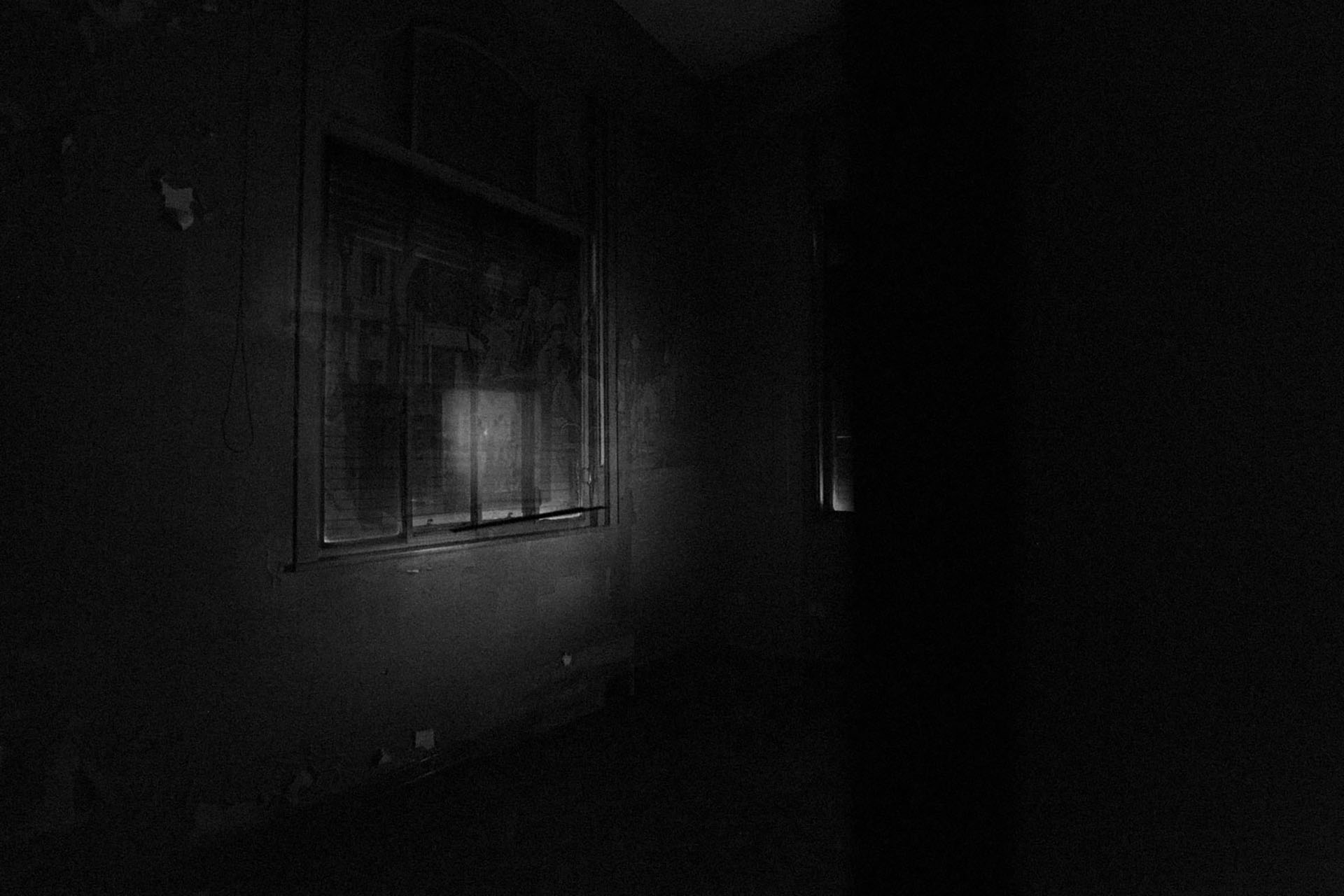 Bedroom, where public could partialy see the reflection of a TV with images of the 70's.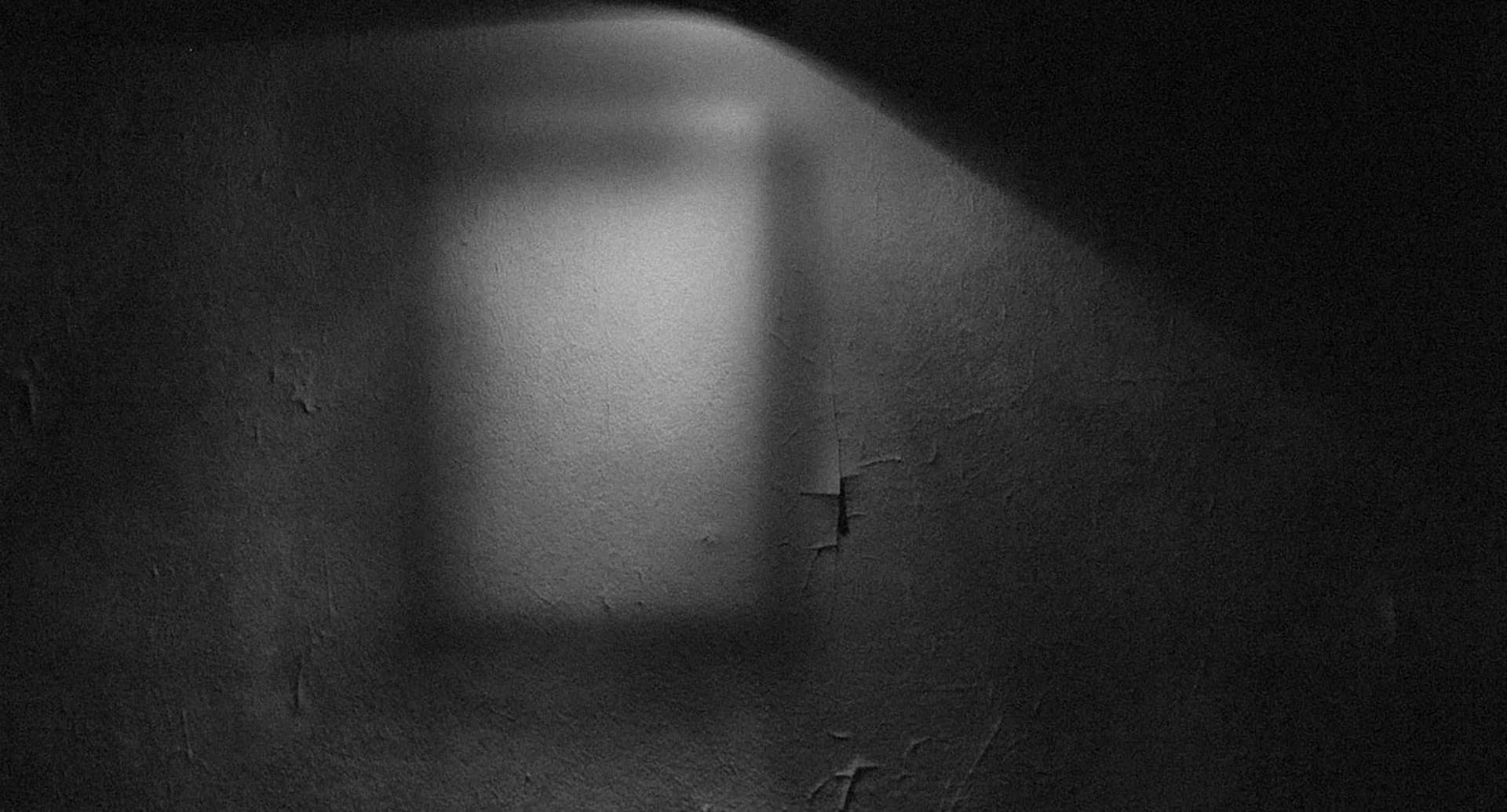 Photo projection simulating furniture traces over the orignal walls of the main hall.
Simulated furniture traces over the main bedroom walls.
Restricted acces to the bathroom, where bathing simulated sounds and radio fragments from the 70s could be listened from the hall.
CREDITS
Client:

El perro en la Luna/ Canal Encuentro


General production: El perro en la Luna
Direction (EPL): Cecilia Atán
Curator (Ex-esma): Alejadra Naftal
Audiovisual concept:

Nicolás Dardano


Design: Nicolás Dardano
Technical development: Show control
Sound design: El perro en la Luna